Plata Tahona
Tequila Plata Tahona comes from the Agave Tequilana Weber Azul, a plant endemic to Mexico.
We seek to preserve the true essence of tequila with an ancestral and 100% handmade process, highlighting cooking with wood over direct heat, grinding in Tahona, wild fermentation and distillation in copper stills.
Medalla Double Gold, World Spirits Competition, 2021.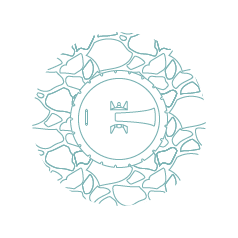 COOKING
We start our process with slow cooking, thus preserving the soft and sweet flavors of the agave.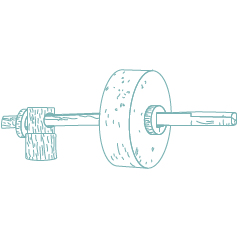 GRINDING
The grinding is done in Tahona, a 100% handmade process.
FERMENTATION
Wild yeasts are responsible for transforming the agave honey into alcohol.
DISTILLATION
Direct distillation in copper pot stills over low heat.
THE HISTORY BEGINS
Gildardo Partida and Leticia Hermosillo aimed at planting, harvesting, growing and marketing the Agave Azul Tequilana Weber.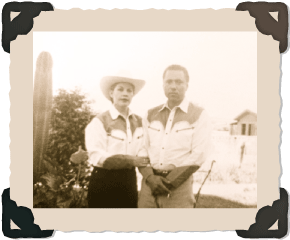 THE FIRST STEPS
The construction of Casa Cava de Oro begins next to the agave field.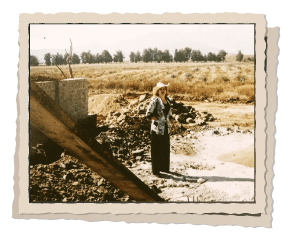 CLOSER TO THE DREAM
The first alembic installed in the Casa Cava de Oro.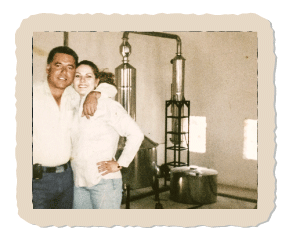 AGILE PRODUCTION
First packaging, Leticia hermosillo inaugurates the filling device.
PACKAGING #1
Depending on the Lot, the first 3 digits indicate the lot number, the following are the month and year, that is, September 2001.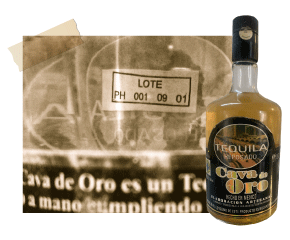 A DIFFERENT TEQUILA
The new flavor profile aged in Red Wine Barrels is discovered. A new bottle is used and the label is redesigned.
BORNS AN ICON
Our Extra Añejo Tequila is born. In this year we redesigned the bottle and we are pioneers in adding extra tequila in the cap as a gift to our customers.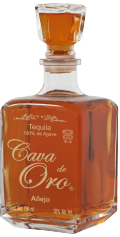 THE FAMILY GROWS
The rest of the Cava de Oro family is born, completing all the Tequila categories, in addition, the logo is incorporated into the bottle and the label is redesigned once again.
SPECIAL EDITIONS
Special editions are made in Extra Añejos Tequilas, among them Day of the Dead, Arte Huicholy Black.