Single Barrel cava de oro
A barrel like no other!
A project with a special family reserve, to give retailers the opportunity to have their own unique barrel with a special Tequila Añejo.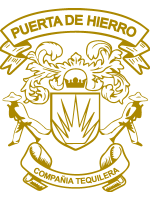 Each barrel is unique, and our exquisite Tequila is aged for a period of 15 months in a barrel to choose from French White Oak, American, Ex Wine and Ex Whiskey. What makes your next favorite Tequila unique and special is that it additionally has 3 months of rest in a new barrel, which gives it a unique profile.
Under the Tequila Cava de Oro line, we create for each Selected Barrel a special profile that tells a different story for each new batch.
We obtain an Aged Tequila with an Intense Gold color, and an aroma in which highlights nuts and Toasted Oak, giving the perfect touch between its silky texture, and the long and slightly sweet finish.
Following rigorous quality standards in each process of our production, our Tequila for Single Barrel, goes through a process of packaging in our bottles, accompanied by a special label that goes Personalized with your signature and logo.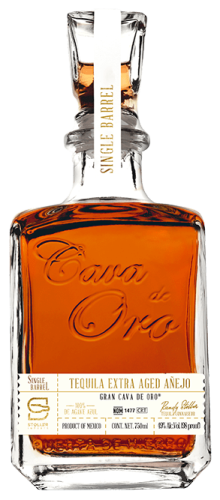 From the heart of El Arenal, Jalisco, Mexico, in the fields of the Tequilera Cava de Oro Factory, agaves Tequilana Weber Azul are harvested for 7 years, which will later become the most special Tequila in your collection.
49% ALC. VOL. (98% PROOF) |
750 ML presentation